Quality doesn't cost....it pays!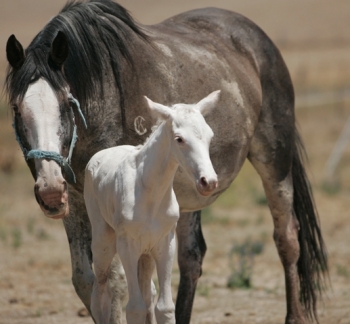 Maybe Mabelline
2013 dominant white & frame overo ASB filly
Mabeleine is an absolute stunner. Very long legs also so should grow an easy 16.2hh. She possess' Profile's signature petite & drop dead gorgeous head and lovely length of rein. Build so uphill as is her sire.
She has one ice blue eye from the frame overo gene, and one brown eye which is due to her bay base and dominant white gene.
We are completely thrilled with this filly. Out of Marbrowell. We beleive she could be the only blue eyed / brown eyed white thoroughbred in the WORLD!