Quality doesn't cost....it pays!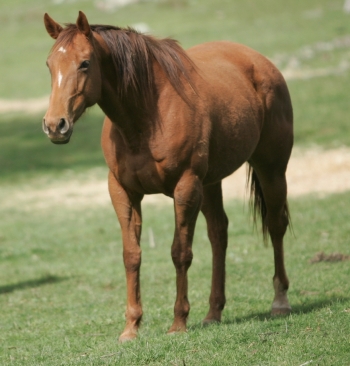 Risani
2008 ASB Thoroughbred mare PTIF Hagia Sophia
Risani is an incredible race type mare. She has all the attributes of her elite pedigree. Her sire Dehere (USA) is out of a Secretariat mare and is highly sort after as a broodmare sire. He is also the sire of 41 stakes winners and many elite horses including Dear Demi A$2.1Million winner.
Risani is out of a Flying Spur mare. Her second dam by Silver Hawk (Roberto) and her third dam is by none other than Fappiano.
She is in foal to Hagia Sophia and we beleive his pedigree & colour with this fabulous race blood & physique is going to make one impressive foal.
Official Australian Stud Book Pedigree
Deputy Minister (CAN) 1979

Vice Regent (CAN) 1967
Mint Copy (CAN) 1970

Dehere (USA) 1991
Foal ref: 91:681

Sister Dot (USA) 1985

Secretariat (USA) 1970
Sword Game (USA) 1976

Risani (AUS) 2008
Foal ref: 42:1701

Flying Spur (AUS) 1992

Danehill (USA) 1986
Rolls (USA) 1984

Wingspan (AUS) 2003
Foal ref: 41:976

Luna Moth (USA) 1999

Silver Hawk (USA) 1979
Night And Dreams (USA) 1991